Luxury Hair Extensions For Beautiful Hair You'll Love Everyday
Beautiful & Natural Looking
Are you struggling with thin/fine hair?
Your hair is an extension of your identity, a reflection of your inner strength and beauty.
It speaks volumes about your personality and confidence. It's only fair to enjoy stunning hair throughout your life.
However, hair may gradually thin or suffer damage over time, because of:
Let us help you overcome any obstacles that may come your way and maintain your hair's luxurious and vibrant look that truly reflects who you are.
There's no need to let anything hinder your hair's potential. Make a statement, and let your hair speak volumes about who you are.
You Deserve To Have Hair You're Confident In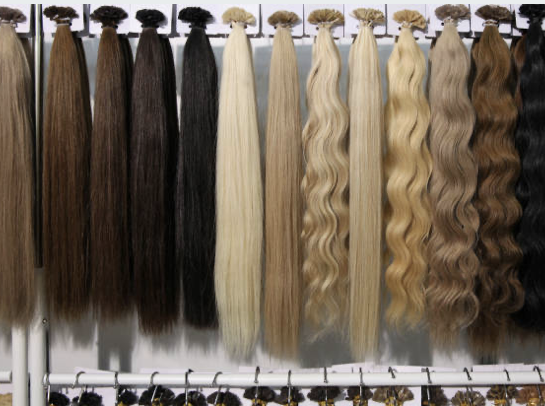 With over 120 pounds of hair in stock every day, we can ensure and guarantee the perfect color match and structure so you walk away loving your hair!
We get asked all the time if our extensions are safe. Keeping your hair's integrity is our No. 1 priority, and we wouldn't provide a service if it wasn't safe. We know how important your hair is to you.
Hair That You'll Love Everyday
Hair worth bragging about. Hair that you can't believe is yours. You deserve to love your hair and feel beautiful every day.
"You brought a lot of confidence back, and I appreciate you so much. Thank you for making me feel pretty!"
Hand-Tied Beaded Weft Extensions
Best For Reusable Extensions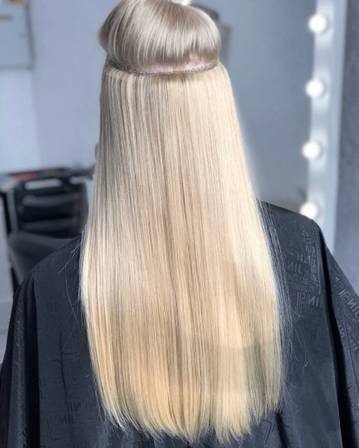 Clip-In & Halo Extensions
"I LOVE my hair so much. I feel like a new person!"
Say Hello to Simpler, More Beautiful Hair
We believe that having beautiful, luxurious hair should be a breeze, not a hassle. That's why we've streamlined the process into three simple steps: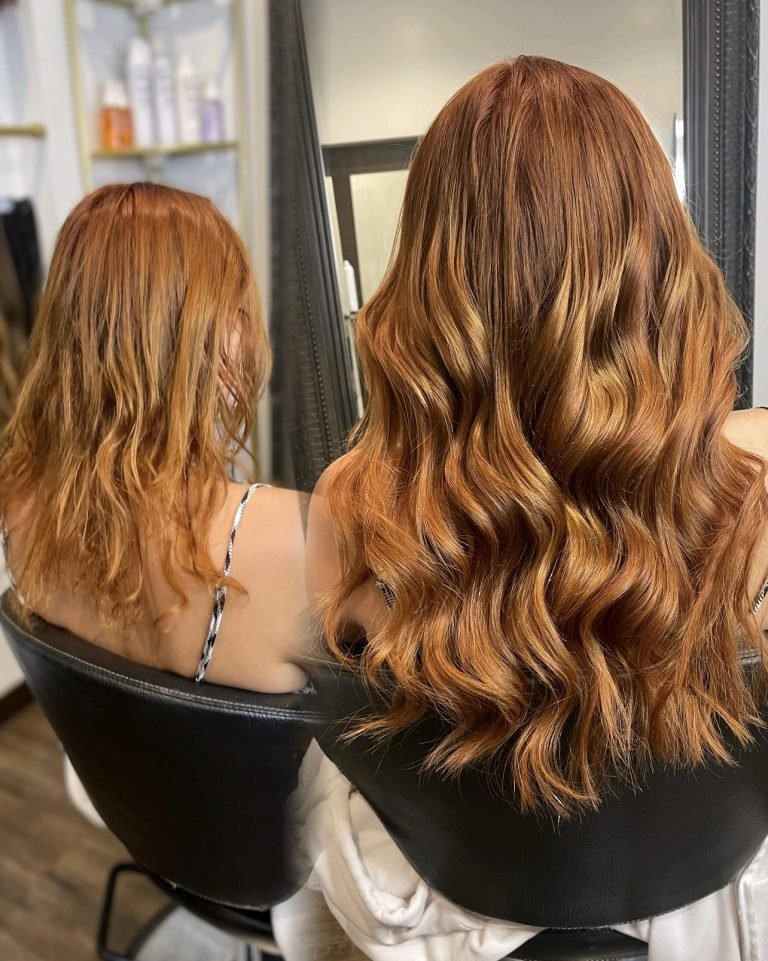 Gives the illusion of more fullness and coverage on the sides, giving you natural and effortless-looking results.
Plus, it's an easy way to correct any haircut that may have been cut too short or unevenly.
Hand-Tied Wefts- 1h | $275+
Keratin Bond Extensions – 1h | $375+
Whether you're looking for full coverage, added volume, or just a bit of extra fullness and body, this method gives you the best of both worlds.
It's also a great chemical-free alternative to adding color or highlights, allowing you to take your styling capability to the next level.
Hand-Tied Wefts- 1.5h | $450+
Keratin Bond Extensions – 2h | $550+
Looking for a softer, more natural look? Partial length gives the look and feel of increased volume and length without making any hard changes to your hair.
The perfect choice for you! Ideal for those with "skinny" ends, low to medium-density, and a soft perimeter without harsh lines in their haircut.
Hand-Tied Wefts- 2.5h | $725+
Keratin Bond Extensions – 3h | $765
The full-length option is perfect for those with medium- to high-density natural hair, giving you the opportunity to add dramatic length and volume.
This is perfect for those who want a bold look. 
Hand-Tied Wefts- 3h | $900+
Keratin Bond Extensions- 4h | $1020+
Get that dramatic, luscious look! This extension style is ideal for those who have medium to high density or a strong perimeter. 
Perfect for those who require more hair for blending out any weight lines in their haircut.
Hand-Tied Wefts- 3.5 h | $1125+
Keratin Bond Extensions- 4.5h | $1275+
"My hair is so amazing I'm so obsessed! Even with my color being so grown out they still blend so well even with my natural hair!"
…we use the highest quality custom blended hair extensions to give you gorgeous, natural-looking hair you'll love every day.
As an extension aficionado, I get you. I've been in your shoes. Hair extensions have played a major role in my life for over 15 years, and I have dealt with salons all around the world. When I moved to L.A. (La-la Land!), I couldn't find a service that met my expectations. LIGHTBULB! I'd simply import the finest of hairs that I was used to and start my own company.
Fast forward a little bit, and we've become the go-to spot for beautiful and natural-looking extensions in L.A. Client after client, we work hard to ensure a perfect color match and invisible fitment with our hair that lasts.
We are you, we know your needs, and we look forward to providing you with a superior product.
Feel Confident About Your Hair & Your Look